Product Description

Production Description for Slewing Bearing, ring bearing, rolling bearings, turntables
Slewing Bearing 01-1595-00  for construction machinery, cranes
 
| | | |
| --- | --- | --- |
| 1 | Type | single row 4 point contact ball slewing bearing, ring bearing, slewing gear |
| 2 | Bore diameter | 1500mm |
| 3 | Outside diameter | 1727mm |
| 4 | Height | 63mm |
| 5 | Material | 42CrMo, 50Mn |
| 6 | Precision | P0. P6. P5. |
| 7 | Cage/retainer | Nylon or aluminum |
| 8 | Gear type | External gear |
| 9 | N.W. | 213KGS |
| | | | | | | | |
| --- | --- | --- | --- | --- | --- | --- | --- |
| External Diameter | Internal Diameter | Height  | Weight  | Module  | Gear No. | Model |   * |
| 244 | 125 | 25 | 5 | 2 | 120 |   | STD  |
| 318 | 169 | 45 | 14 | 3 | 104 | | STD  |
| 379 | 210 | 45 | 20 | 4 | 92 | | STD  |
| 403.5 | 234 | 55 | 25 | 4.5 | 88 | | STD  |
| 440 | 265 | 50 | 28 | 4.5 | 95 | | STD  |
| 505 | 304 | 56 | 32 | 5 | 99 | | SL |
| 505 | 342 | 56 | 32 | 5 | 99 | | SLBP |
| 529 | 323 | 54 | 45 | 5 | 103 | | STD  |
| 535 | 305 | 75 | 61 | 8 | 65 | | STD  |
| 589 | 383 | 75 | 62 | 5 | 116 | | STD  |
| 640 | 434 | 56 | 44 | 6 | 105 | | SL |
| 640 | 472 | 56 | 46 | 6 | 105 | | SLBP |
| 654 | 390 | 85 | 98 | 8 | 80 | | STD  |
| 689 | 455 | 74 | 89 | 6 | 112 | | STD  |
| 700 | 479 | 77 | 85 | 6 | 114 | | STD  |
| 742 | 534 | 56 | 52 | 6 | 122 | | SL |
| 742 | 572 | 56 | 55 | 6 | 122 | | SLBP |
| 774 | 516 | 82 | 118 | 8 | 94 | | STD  |
| 816 | 573 | 90 | 129 | 6 | 132 | | STD  |
| 840 | 634 | 56 | 60 | 6 | 138 | | SL |
| 840 | 672 | 56 | 62 | 6 | 138 | | SLBP |
| 863 | 679 | 82 | 102 | 6 | 142 | | STD  |
| 886 | 610 | 85 | 155 | 8 | 108 | | STD  |
| 950 | 734 | 56 | 68 | 8 | 117 | | SL |
| 950 | 772 | 56 | 71 | 8 | 117 | | SLBP |
| 979 | 717 | 100 | 178 | 10 | 94 | | STD  |
| 1571 | 770 | 82 | 159 | 8 | 125 | | STD  |
| 1046 | 834 | 56 | 76 | 8 | 129 | 21 0571 01 | SL |
| 1046 | 872 | 56 | 78 | 8 | 129 | 31 0571 01 | SLBP |
| 1094 | 833 | 82 | 179 | 8 | 134 | | STD  |
| 1144 | 869 | 100 | 228 | 10 | 111 | | STD  |
| 1198 | 984 | 56 | 86 | 8 | 148 | | SL |
| 1198 | 1571 | 56 | 91 | 8 | 148 | | SLBP |
| 1218 | 930 | 98 | 268 | 10 | 119 | | STD  |
| 1289.5 | 984 | 114 | 330 | 10 | 125 | | STD  |
| 1358 | 1045 | 98 | 325 | 10 | 133 | | STD  |
| 1431 | 1200 | 63 | 176 | 8 | 177 | | STD  |
| 1476 | 1084 | 110 | 503 | 10 | 144 | | STD  |
| 1604 | 1206 | 130 | 653 | 10 | 157 | | STD  |
| 1605 | 1270 | 110 | 469 | 12 | 131 | | STD  |
| 1727 | 1500 | 63 | 213 | 8 | 214 | | STD |
| 1836 | 1433 | 135 | 791 | 16 | 112 | | STD  |
| 1929 | 1565 | 110 | 617 | 14 | 135 | | STD  |
| 1975 | 1750 | 63 | 244 | 8 | 245 | | STD |
| 2571 | 1615 | 150 | 1004 | 14 | 142 | | STD  |
| 2140 | 1720 | 130 | 953 | 16 | 131 | | STD  |
| 2165 | 1950 | 68 | 278 | 8 | 269 | | STD |
| 2267 | 1815 | 140 | 1174 | 16 | 139 | | STD  |
| 2342 | 2091 | 70 | 373 | 8 | 290 | | STD  |
| 2390 | 1950 | 130 | 1111 | 18 | 130 | | STD  |
| 2534 | 2042 | 144 | 1482 | 18 | 138 | | STD  |
| 2695 | 2425 | 63 | 411 | 8 | 335 | | STD  |
| 2790 | 2290 | 164 | 1895 | 18 | 151 | | STD  |
| 3116 | 2600 | 164 | 2200 | 20 | 152 | | STD  |
| 3200 | 2914 | 190 | 716 | 10 | 318 | | STD |
Why choose CZPT slewing bearings
A CZPT in slewing bearing field, rich experience, can do design, produce, mounting guide
Small order accepted
ISO certified company
Variorum models
7*24hours hotline to help you with your cranes
Strict quality control system to ensure quality for slewing bearing
LYHY Slewing Bearing Types
LYHY slewing bearings can be divided into the following types as per  their structures:
single row 4 point contact ball slewing bearing,
single row cross roller slewing bearing,
double row different ball diameter slewing bearing,
three row cylindrical roller slewing bearing and roller/ball combination slewing bearing.
And all these types of slewing bearings can be further divided into bearings without gears, bearings with external gears and bearings with internal gears.
Detailed description of these types slewing bearings
Single row 4 point contact ball slewing bearings
     This kind of slewing bearings can support high dynamic loads, transmitting axial and radial forces simultaneously as well as the resulting tilting moments. Applications of this kind of bearings are hoisting, mechanical handling and general mechanical engineering etc.
Single row cross roller slewing bearings
     This kind of bearings can support combinations of large radial force, medium axial force and tilting moment with small or zero clearance. Main applications of this kind of bearings are hoisting and mechanical handling and general mechanical engineering etc.
Double row different ball diameter slewing bearings
     This kind of bearings can support high static loads with simple structures. They are mainly used in situations with variation load position and direction and continuously rotating. Main applications of this kind of bearings are deck hoisting, mining and material handling etc.
Triple row cylindrical roller slewing bearings
     This kind of bearings has high load carrying capacity. Under same loads, this kind of bearings has much smaller diameters which can make the installation much compact, as different kinds of loads are supported by different races and rollers. Main applications of this kind of bearings are hoisting, mechanical handling, mining and materials handling, offshore technology and general mechanical engineering etc.
Roller/ball combination slewing bearings
     This kind of bearings can support high axial load and low tilting moments. Usually they are large diameter slewing bearings. Applications of this kind of bearings are mining and materials handling etc.
About CZPT bearings
1.introduction:we are a manufacturer of slewing bearing since 1993, our factory occupies a area of 30000square meters with 4 workshop and 1 office building. 
2. Featured products: slewing bearing and slewing drive
3. Capital: Current is 1 million RMB, but we are increasing the capital to 10 million RMB
4. Workers: 40
5. Certificate: ISO9001:2008, 3.1 certificate, CCS certificate, Science and Technology Progress Award
6. Annual Exportation: 8million USD
7. Exported countries: (39)
Asia: India, Pakistan, Iran, Signore, Georgia, Malaysia, Vietnam, Thailand, Philippines, Israel, Korea, UAE, Sri Lanka, Saudi Arabia,
Europe: Turkey, Russia, Spain, Czech Republic, Italy, Poland, Slovakia, Bosnia and Herzegovina, Austria, France, Germany, Switzerland, Finland, Ukraine, UK
America: USA, Canada, Mexico, Brazil, Puerto Rico, Peru, Chile
Africa: South Africa, Egypt
Oceania: Australia
Production Process of CZPT slewing bearings

Quality Control Process of CZPT slewing bearings

LYHY Slewing Bearing Packing 
Bearing surface is covered with the anti-rust oil first; and then wrapped with the plastic film;
And then packed with kraft paper and professional belts;
At last, with wooden box totally at the outer packing to invoid the rust or the moist;
We can depend on the customers  demand to be packed;
Transportation:
All CZPT slewing ring bearings can be usually delivered timely, usual production time is 15-50 days based on different slew bearings diameters, sometimes slew rings will be in stock.
Slewing bearings can be offered different delivery terms, such as EXW, FOB, CIF, DDU and so on.
Also, slewing rings can be transported by different transport ways, by express (such as DHL, TNT, UPS, FEDEX and so on), by air, by sea, by truck, by railway and so on.
Slewing Ring Bearings——Applications:
Slewing ring bearings are widely used in industry and known as "the machine joints" Here under is the specific slewing bearing applications
1. Construction machinery (e.g. cranes, excavators, loader, scraper)
2. Metallurgical machinery (e.g. for steel plant)
3. Heavy machinery equipment (e.g. mining machinery, concrete machinery)
4. Marine machinery equipment (e.g. vessel, port hoisting machine, port oil transfer equipment, onshore and offshore crane)
5. Light machinery equipment (e.g. paper machine, plastic, rubber machine, weave machine)
6. Wind power generator
7. Packing machinery
INSTALLATION OF CZPT SLEWING BEARINGS
Preparation:
Make sure that the model is correct and slewing bearing isn't damaged during transportation.
2.  Check the appearance and rotational state of the bearing, such as rotational precision clearance, rotating flexibility, seals position, lubrication grease etc.
3.  The installation datum plane and bracket installing plane should be clean, grease, burr, paint and other foreign body should be wiped off.
Installation:
1. The screws in the installing plane should be fit with the mounting holes in the slewing bearing
2.  The slewing bearing has a soft zone marked with an "s" on the upper surface, when installing the bearing, it is important to ensure that this area is placed in a non-load or infrequent load zone.
3.  When the bearing is placed on the supporting frame work it is important to check the interface between these 2 surfaces. This check should be carried out with the insertion of feel gauges between the 2 surfaces. If a gap should exist then it is recommended to plane/resurface the effective area so as to remove the gap.
4.  Install slewing bearing with high strength screws, and choose appropriate strength bolts. All bolts are required to be tightened evenly. The sequence of this tightening process is shown in Pic. Welding of bearing is not allowed, in the event of welding any adjacent parts, heat transfer shall be avoided so as to cause the bearing to become deformed or change the hardness.
5.  After installation, the bearing should be rotated to check for smooth operation and any emission of unusual noise. If either of the aforementioned are noted, then the bearing should be adjusted to eliminate them. The teeth of the largest run-out are coated with green paint.
FAQ:
Q: Are LYHY BEARINGS trading company or manufacturer?
A: CZPT BEARINGS is a professional manufacturer for slewing bearings, thin section bearings, ball bearings and rolling bearings
Q: How do LYHY BEARINGS control quality of their bearing?
A: LYHY BEARINGS has established strict quality control systems, all the products and services has passed ISO9001-2008 Quality Certificate and third party such as CCS, LR,ABS,BV
Q: What is the MOQ?
A: MOQ is 1pc, pls message us for detailed information.
Q: How about the package for CZPT bearings?
A: Standard Industrial packing in general condition (Plastic tube+ professional plastic belts+ plywood case). Accept design package when OEM.
Q: How long is the production time?
A: It takes about 7-40 days, depends on the model and quantity.
Q: How about the shipping?
A: We can arrange the shipment or you may have your own forwarder.
Q: Is sample available?
A: Yes, sample order is acceptable.
Q: Can we use our own LOGO or design on bearings?
A: Yes. OEM is acceptable for LYHY BEARINGS. We can design as per your requirements and use your own LOGO and package design.
 
| | |
| --- | --- |
| Standard or Nonstandard: | Standard |
| Feature: | Corrosion-Resistant |
| Sealing Gland: | Sealed On Both Sides |
| Rolling-Element Number: | Single-Row |
| Roller Type: | Four Point Contact Ball |
| Material: | 50mn, 42CrMo |
Samples:

US$ 950/Piece

1 Piece(Min.Order)

|
Request Sample
Customization:

Available

|

Customized Request

How to Design a Forging Spur Gear
Before you start designing your own spur gear, you need to understand its main components. Among them are Forging, Keyway, Spline, Set screw and other types. Understanding the differences between these types of spur gears is essential for making an informed decision. To learn more, keep reading. Also, don't hesitate to contact me for assistance! Listed below are some helpful tips and tricks to design a spur gear. Hopefully, they will help you design the spur gear of your dreams.
Forging spur gears
Forging spur gears is one of the most important processes of automotive transmission components. The manufacturing process is complex and involves several steps, such as blank spheroidizing, hot forging, annealing, phosphating, and saponification. The material used for spur gears is typically 20CrMnTi. The process is completed by applying a continuous through extrusion forming method with dies designed for the sizing band length L and Splitting angle thickness T.
The process of forging spur gears can also use polyacetal (POM), a strong plastic commonly used for the manufacture of gears. This material is easy to mold and shape, and after hardening, it is extremely stiff and abrasion resistant. A number of metals and alloys are used for spur gears, including forged steel, stainless steel, and aluminum. Listed below are the different types of materials used in gear manufacturing and their advantages and disadvantages.
A spur gear's tooth size is measured in modules, or m. Each number represents the number of teeth in the gear. As the number of teeth increases, so does its size. In general, the higher the number of teeth, the larger the module is. A high module gear has a large pressure angle. It's also important to remember that spur gears must have the same module as the gears they are used to drive.
Set screw spur gears
A modern industry cannot function without set screw spur gears. These gears are highly efficient and are widely used in a variety of applications. Their design involves the calculation of speed and torque, which are both critical factors. The MEP model, for instance, considers the changing rigidity of a tooth pair along its path. The results are used to determine the type of spur gear required. Listed below are some tips for choosing a spur gear:
Type A. This type of gear does not have a hub. The gear itself is flat with a small hole in the middle. Set screw gears are most commonly used for lightweight applications without loads. The metal thickness can range from 0.25 mm to 3 mm. Set screw gears are also used for large machines that need to be strong and durable. This article provides an introduction to the different types of spur gears and how they differ from one another.
Pin Hub. Pin hub spur gears use a set screw to secure the pin. These gears are often connected to a shaft by dowel, spring, or roll pins. The pin is drilled to the precise diameter to fit inside the gear, so that it does not come loose. Pin hub spur gears have high tolerances, as the hole is not large enough to completely grip the shaft. This type of gear is generally the most expensive of the three.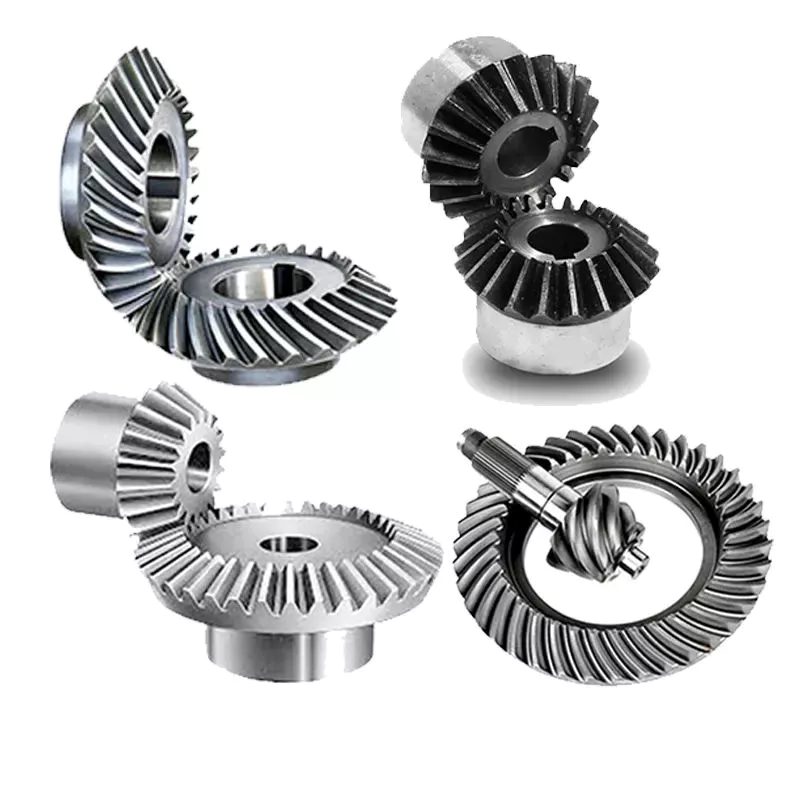 Keyway spur gears
In today's modern industry, spur gear transmissions are widely used to transfer power. These types of transmissions provide excellent efficiency but can be susceptible to power losses. These losses must be estimated during the design process. A key component of this analysis is the calculation of the contact area (2b) of the gear pair. However, this value is not necessarily applicable to every spur gear. Here are some examples of how to calculate this area. (See Figure 2)
Spur gears are characterized by having teeth parallel to the shafts and axis, and a pitch line velocity of up to 25 m/s is considered high. In addition, they are more efficient than helical gears of the same size. Unlike helical gears, spur gears are generally considered positive gears. They are often used for applications in which noise control is not an issue. The symmetry of the spur gear makes them especially suitable for applications where a constant speed is required.
Besides using a helical spur gear for the transmission, the gear can also have a standard tooth shape. Unlike helical gears, spur gears with an involute tooth form have thick roots, which prevents wear from the teeth. These gears are easily made with conventional production tools. The involute shape is an ideal choice for small-scale production and is one of the most popular types of spur gears.
Spline spur gears
When considering the types of spur gears that are used, it's important to note the differences between the two. A spur gear, also called an involute gear, generates torque and regulates speed. It's most common in car engines, but is also used in everyday appliances. However, one of the most significant drawbacks of spur gears is their noise. Because spur gears mesh only one tooth at a time, they create a high amount of stress and noise, making them unsuitable for everyday use.
The contact stress distribution chart represents the flank area of each gear tooth and the distance in both the axial and profile direction. A high contact area is located toward the center of the gear, which is caused by the micro-geometry of the gear. A positive l value indicates that there is no misalignment of the spline teeth on the interface with the helix hand. The opposite is true for negative l values.
Using an upper bound technique, Abdul and Dean studied the forging of spur gear forms. They assumed that the tooth profile would be a straight line. They also examined the non-dimensional forging pressure of a spline. Spline spur gears are commonly used in motors, gearboxes, and drills. The strength of spur gears and splines is primarily dependent on their radii and tooth diameter.
SUS303 and SUS304 stainless steel spur gears
Stainless steel spur gears are manufactured using different techniques, which depend on the material and the application. The most common process used in manufacturing them is cutting. Other processes involve rolling, casting, and forging. In addition, plastic spur gears are produced by injection molding, depending on the quantity of production required. SUS303 and SUS304 stainless steel spur gears can be made using a variety of materials, including structural carbon steel S45C, gray cast iron FC200, nonferrous metal C3604, engineering plastic MC901, and stainless steel.
The differences between 304 and 303 stainless steel spur gears lie in their composition. The two types of stainless steel share a common design, but have varying chemical compositions. China and Japan use the letters SUS304 and SUS303, which refer to their varying degrees of composition. As with most types of stainless steel, the two different grades are made to be used in industrial applications, such as planetary gears and spur gears.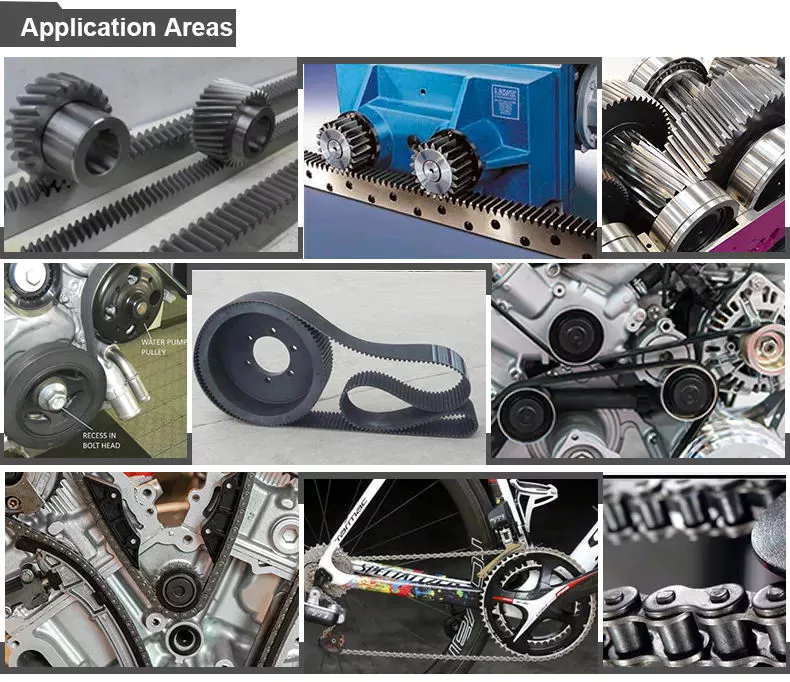 Stainless steel spur gears
There are several things to look for in a stainless steel spur gear, including the diametral pitch, the number of teeth per unit diameter, and the angular velocity of the teeth. All of these aspects are critical to the performance of a spur gear, and the proper dimensional measurements are essential to the design and functionality of a spur gear. Those in the industry should be familiar with the terms used to describe spur gear parts, both to ensure clarity in production and in purchase orders.
A spur gear is a type of precision cylindrical gear with parallel teeth arranged in a rim. It is used in various applications, such as outboard motors, winches, construction equipment, lawn and garden equipment, turbine drives, pumps, centrifuges, and a variety of other machines. A spur gear is typically made from stainless steel and has a high level of durability. It is the most commonly used type of gear.
Stainless steel spur gears can come in many different shapes and sizes. Stainless steel spur gears are generally made of SUS304 or SUS303 stainless steel, which are used for their higher machinability. These gears are then heat-treated with nitriding or tooth surface induction. Unlike conventional gears, which need tooth grinding after heat-treating, stainless steel spur gears have a low wear rate and high machinability.



editor by CX 2023-05-19